Guiding Principles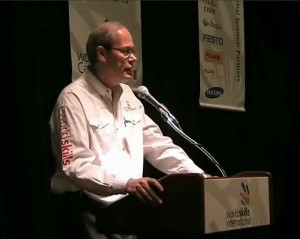 Mission Statement
In all the dimensions of the work that he performs, Guy lives by the creed to approach each engagement with utmost attention to quality and respect for people, products, and those constituents he serves.
Simply stated, he believe in the following guiding principles:
Serve Clients And Students As Professional Advisors For Their Success
Adhere to the highest professional standards
Follow professional ethics at all times
Play an integral role in problem solving, implementation, and knowledge building
Build enduring, trust-based relationships
Strive for superior quality and distinctive impact
Deliver The Best Possible
Serve all clients through best practice leveraging of the firms assets and contacts
Manage client and firm resources in a cost-effective manner
Create An Unrivalled Environment For Student Success
Deliver a learning environment that fosters active and participative learning
Delivering quality instruction by championing adult learning techniques
Uphold the obligation to dissent and challenge
Act According To Core Values
Integrity: Adhere to the highest standards of ethical and moral conduct in all aspects of business … guided by 'The Golden Rule' in all relationships.
Excellence:  The hallmark of every approach is the commitment to excellence and continuous improvement in all aspects of the work.
Creativity:  Committed to finding creative and innovative solutions and educational workshops, driven by results and outcomes, not profits alone.
Respect:  Relationships will be guided by mutual respect, cooperation, and selflessness, maintaining honest and open communication that will foster a nurturing working environment.
Fairness:  Compensation for services rendered will be market driven and determined in a manner that is equitable to both parties.